Summer is a busy time for your home's cooling system, so you need to make sure that it's in good shape. We recommend scheduling your seasonal HVAC service appointment as soon as possible. In today's article, Thomas J. Fannon & Sons, the leading heating system and air conditioner expert in our local area, explains what happens during an HVAC tune-up.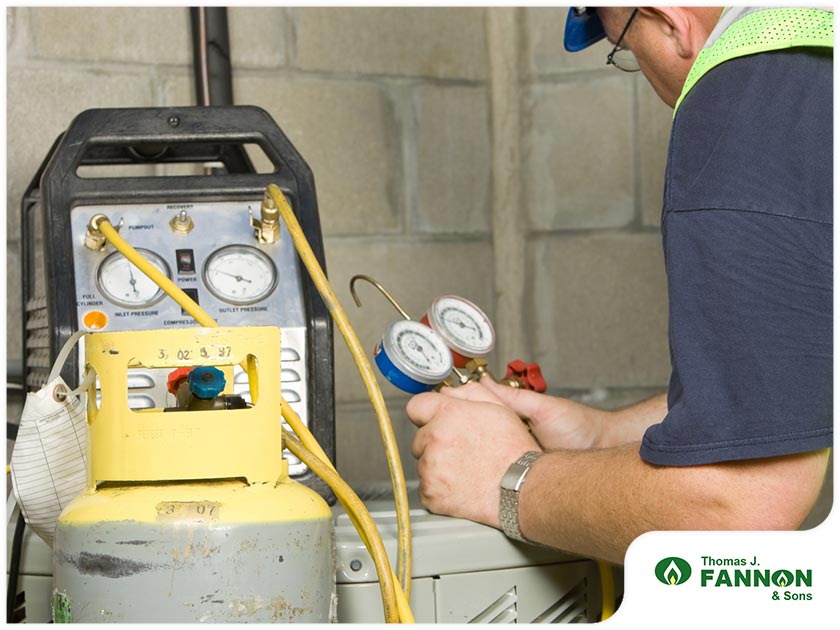 Things to Expect During an HVAC Tune-Up
Your HVAC technician will perform a variety of tasks to make sure that your cooling system is in good working condition. Some of these tasks include:
Thermostat calibration
Electrical system inspection and tightening including relays, capacitors, contacts and wiring
Coolant level and pressure checks
Evaporator coil and condensate drain cleaning
Cleaning and inspection of the fan motor and blades, condenser and outdoor disconnect
Lubrication as needed
More safety and efficiency checks
Our technicians are experts in ductless split systems and central air conditioning systems, so you can expect this tune-up process to take up to an hour. If your system needs more refrigerant then you can expect it to take an additional 30-45 minutes. After the tune-up, we'll present a checklist upon completion and recommend solutions to your cooling problems if there are any.
Why You Should Schedule Regular HVAC Tune-Ups
An HVAC tune-up has a small upfront cost, but it can end up saving you a lot of money. Regular tune-ups and maintenance can prevent all sorts of problems and system breakdowns. You'll also likely enjoy lower utility bills and more reliable cooling. The tune-up is your HVAC company's opportunity to catch and fix small problems before they become major issues.
Regular HVAC maintenance can improve your home's indoor comfort, indoor air quality and energy efficiency. Our maintenance services can also increase your system's lifespan and performance. Thomas J. Fannon & Sons has served our community for over 125 years. Our experienced technicians know how to service and repair all makes and models. Call us at (703) 549-5700 to learn more about our products and services or to schedule an appointment.