We Offer High-Quality Furnaces From Carrier
Do you need help with your furnace repair, maintenance or installation? Our experienced technicians can handle any kind of furnace problem and we offer a wide range of high-performance furnaces. Our products and services can improve your home's energy efficiency and save you money on your energy bills.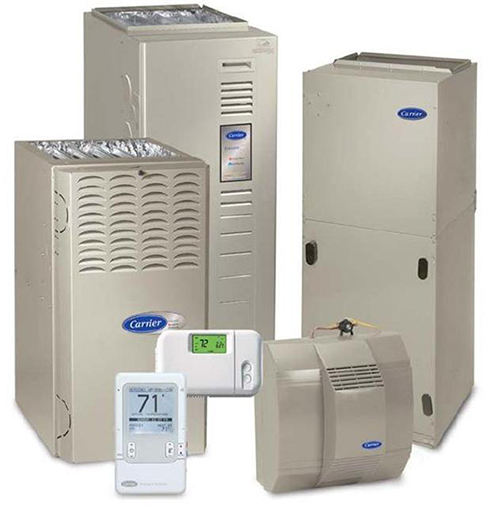 Oil Furnaces provide the warmest output temperatures available. They do perform at their best with regular maintenance, and we highly recommend an annual service contract. No service company brings the experience, training, and regular exposure to all the variables of oil equipment that your fuel oil provider has, and no one can do a better job of installing and maintaining oil equipment.
80% efficient gas furnaces are designed to vent into a vertical flue, a chimney or B-vent that terminates above the roofline. They provide cost-effective performance, as well as all the variable output features available.
Gas efficiencies above 90% are available in a range of furnaces that offer variable outputs and a range of control features:
A conversation with one of our sales staff can help guide you through the array of products on the market, and allow you to make the most informed decision.
Contact Our Company Today!
If you've got a problem with your furnace, then don't hesitate to give us a call. Our furnace repair specialists can restore your furnace to good condition and make sure that it will run smoothly until the end of its expected service life. Thomas J. Fannon & Sons is known for our professionalism and our attention to detail. We will thoroughly examine your heating system and then recommend the most cost-effective solution. Call us at (703) 549-5700 to learn more about our services and products or to schedule a meeting.