Your air conditioning system plays an important role in keeping your home comfortable during the warmer months of the year. If you plan on replacing your current air conditioner, then you need to know what to look for. In this blog post, Thomas J. Fannon & Sons, the top provider of fuel oil and HVAC services in our area, discusses the features that you need to look for when buying an air conditioning system.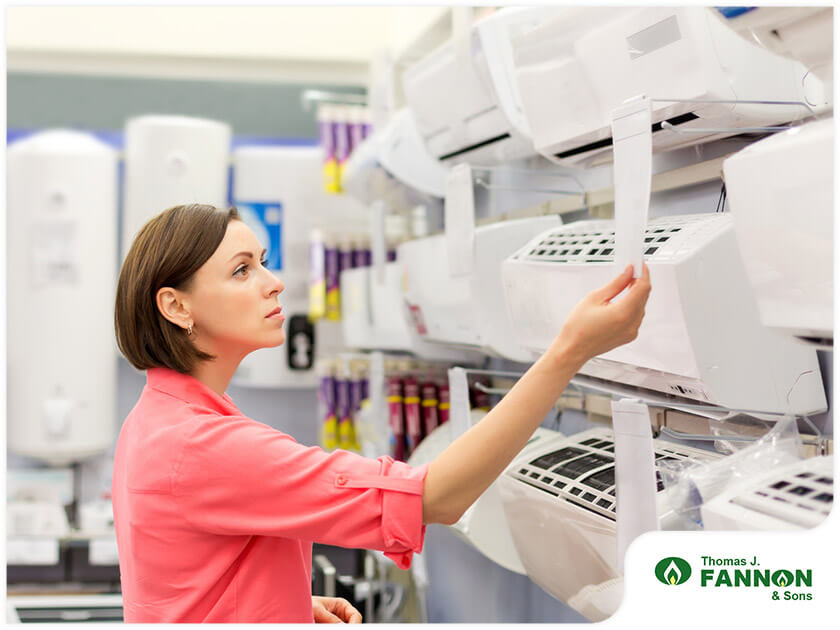 Oscillating vents – If the air conditioning system has oscillating vents, this means that it has an internal motor that moves the vents, allowing the unit's airflow to automatically sweep from side to side so that the air conditioner cools the room more evenly.
Timer – Timers are useful because they allow your air conditioner to turn on or off at a predetermined time, even if you're not home. As an HVAC repair expert, we recommend using a timer to allow a room to cool down before you enter it.
"Check Filter" Light – A "check filter" light is an effective visual reminder so you know exactly when you should clean or change the AC's air filter.
Ventilation/Exhaust – This will allow fresh air from the outside to circulate inside a room. Proper ventilation is needed in order to maintain good air quality in your home and reduce the concentration of pollutants and irritants in your indoor air.
Manufacturer's Warranty – You should read the manufacturer's warranty carefully so that you have a clear understanding of its coverage and exclusions. A good warranty will protect you and give you peace of mind.
You can rely on Thomas J. Fannon & Sons for all of your HVAC installation and water heater repair needs. We're one of the most experienced HVAC companies in our local area, and we've helped local homeowners with their heating and cooling needs for the past 125 years. We use our wealth of knowledge and experience to provide our customers with the best possible HVAC services. Call us at (703) 549-5700 to learn more about our products and services or to schedule an appointment.