Providing Quality HVAC Repair Services
Thomas J. Fannon & Sons is the top choice for HVAC repair services in Northern Virginia because of our professionalism, decades of experience and excellent workmanship. When you come to us with a heating or cooling problem, our experts will do their best to help you and fix your problem as quickly as possible. Our combination of experience and expertise is unmatched by other HVAC companies because we have institutional know-how that's been passed from generation to generation.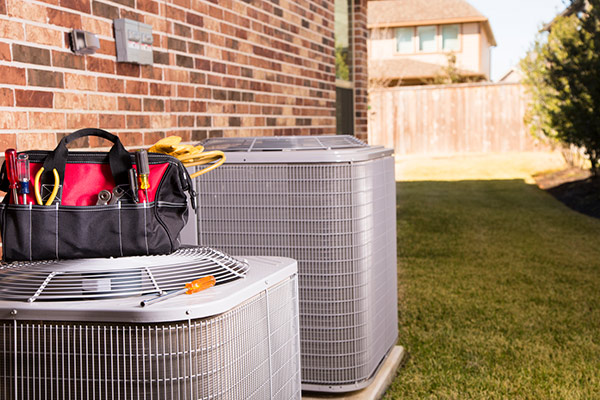 Signs You Need HVAC Repair
Inability reach thermostat setpoint – In exceptionally hot or exceptionally cold weather you may fall short of the desired temperature, but otherwise this is a cause for service.
Strange sounds & smells – Your HVAC system should not emit odors, loud sounds, or vibrations…all red flags.  Smells can come from mold growth, a bad motor, faulty wiring, or an oil leak. Noises can have several causes including poor ignition, clogged filters, damaged fan blades and more
Poor airflow – This can indicate a minor issue or a more serious problem. You should first check your filter. If the poor airflow persists, then we will inspect your fan system and ductwork, as well as the refrigerant charge (see frozen coil on Cooling page!)
Increased energy bills – If your heating or cooling bill has been steadily increasing without explanation, then you should have your HVAC system checked. A change in your HVAC system's efficiency probably indicates that there's something wrong. Call us for a professional inspection so we can pinpoint the exact problem.
Water leak – The source may be the water heater, boiler piping, a condensing furnace, the air conditioning drains, or a humidifier.  Regardless of the source, we can identify and fix the problem.
Contact Us Today!
If you're currently experiencing a heating or cooling issue, then you've come to the right place. Thomas J. Fannon & Sons has been in business for over 100 years and we work with some of the best HVAC repair technicians in the industry. We can handle any kind of HVAC problem. Our goal is our customers' 100% satisfaction. When you call us, we will act quickly and repair your system in the most efficient way possible. Call us at (703) 549-5700 to learn more about our services and products or to schedule a consultation.