We Can Help You With All of Your Heating Needs
Residential heating systems are complicated pieces of equipment that perform vital jobs. If your furnace or boiler needs service or has broken down, then you need to call a specialist to help you. Thomas J. Fannon & Sons is the leading HVAC service provider in the local area because of our expertise and experience. No other company can match our over 135 years of experience. We've seen the HVAC industry evolve and we have a deep understanding of all kinds of heating systems.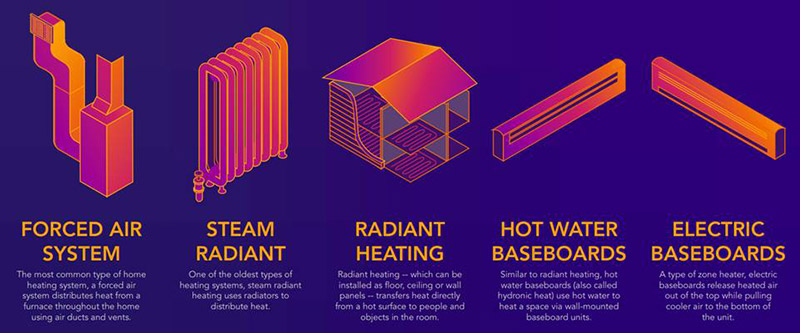 We offer only the best HVAC products to our customers, which is why we're partnered with Carrier®. If you want to improve your home's comfort and energy efficiency, consider upgrading your current heating system or investing in one of our service agreements. Call us at (703) 549-5700 or reach out online to learn more about our services and products or to schedule a consultation.
No other household appliance or component works as continuously as your heating and cooling systems. No other system demands such immediate attention in the case of a breakdown. Regular service is an investment in reliability and efficiency, and knowing that immediate attention is available from our company provides peace of mind. Your best interest is our best interest…we do not seek to sell you parts or equipment you do not need, and we arrive prepared to repair, not to sell you a new system. We strive to upserve, not upsell!
Is it time for a new system? We offer a wide range of products for all applications
Heating Tips
If you want to save money on your heating bills then consider the following tips:
Clean or replace your furnace filters once a month or according to the manufacturer's recommendations. This is the single most important action you can take to improve the efficiency and lifespan of your equipment
Heat pump? Keep your outdoor unit clear of leaves, bushes, dirt, and snow. Airflow is critical to its operation.
Hi-efficiency furnace with PVC vents? Keep them clear as well.
Install a smart thermostat to easily manage your home's temperature and to make sure that your heating system doesn't waste energy when you are away from your home.
Make sure that your baseboard heaters, warm-air registers and radiators are not blocked by drapes, furniture or carpeting.
Keep a radiator key (we can provide) on hand to vent air from radiators..
Keep your furnace room clear! Not only will this provide a serviceman room to work, debris and lint can enter the burner chamber. This is especially true if your furnace shares space with laundry.
Keep your south-facing windows clear during winter to allow the sunlight to enter and heat up your home.