We Are Boiler Specialists
Thomas J. Fannon & Sons is the leading provider of quality heating and cooling services in our local area. Our company has over a century of experience and we'll use our expertise and our knowledge to keep your home's heating system in good condition. Our technicians specialize in the installation, maintenance and repair of furnaces and boilers. On this page, we'll focus on boilers and explain what you need to know about them.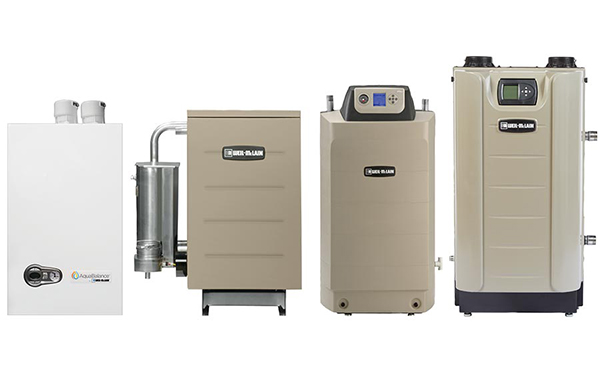 Everything You Need to Know About Boilers
Boiler systems use hot water or steam piped to distribute heat throughout your home. Radiation might be provided through baseboards, through radiators in many styles, through heating coils in duct systems, or through radiant floors. Boiler systems can be easily zoned, and can provide domestic hot water as well as heat.
The efficiency of a boiler is measured by its AFUE rating (Annual Fuel Utilization Efficiency), the percent of fuel that ends up as heat in your home. Boilers with ratings in the mid-eighties can be vented into a standard chimney. Boilers with ratings in the ninety percent range must be vented out a sidewall like a dryer. Higher efficiencies come at a higher upfront price, but can provide both fuel savings and space savings.
Please call to arrange a visit from one of our sales engineers. His job is to assess your needs and provide the most suitable, cost-effective solution.
Visit the sites of our vendors:
Contact T.J. Fannon & Sons Today!
We take comfort seriously, which is why we do our best to keep our skills sharp. Our technicians constantly study and train so that they can provide local homeowners the quality heating and cooling services that they deserve. T.J. Fannon & Sons always aims for 100% customer satisfaction on every project we undertake. Call us at (703) 549-5700 to learn more about our services and products or to schedule a meeting.