Your home's HVAC system must be functional enough to ensure indoor comfort during the warmer or colder months. Performing preventive maintenance helps preserve and even extend its life span. In doing so, you won't have to worry about it failing on you when you and your family need it most.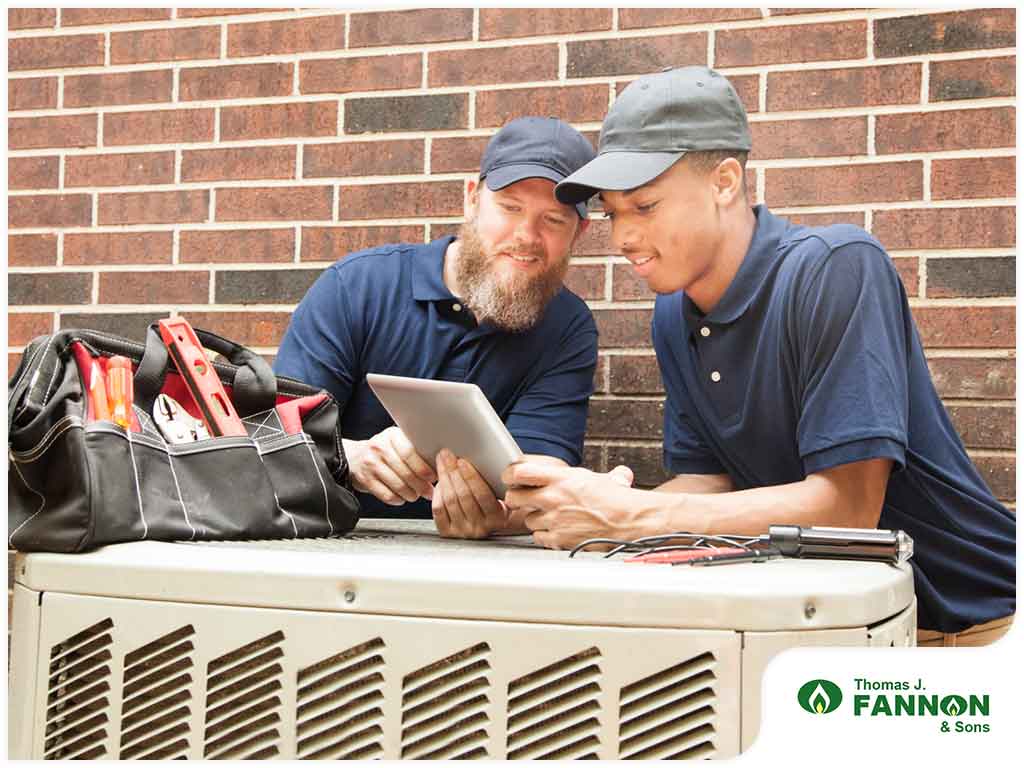 Then again, knowing when to schedule it is imperative. Thomas J. Fannon & Sons, your local heating, cooling and water heater services provider, discusses more below:
HVAC Maintenance Schedule
The frequency of scheduled maintenance depends on the type of HVAC equipment your home has. Here's what you need to know:
Twice-a-year service appointments must be scheduled if you have a heating and cooling system. Call your local contractor in the spring and the fall. This way, you can prepare your HVAC system for prolonged use over the summer and winter months, respectively.

If you have an air conditioning unit, consider scheduling your HVAC repair and inspection in late winter or early spring.

If you have a furnace, have it checked at least once a year, either in the late summer or early fall.
Making Preparations Before the Scheduled Visit
Before your service appointment with your HVAC technician, make sure to give the equipment a thorough inspection. See to it that the area surrounding the outdoor unit is clear of any clutter. Clean debris away from the compressor to maintain proper airflow. Inspect air filters; if they're filled with dirt, consider cleaning or replacing them.
Even after scheduled maintenance, you should still perform certain tasks regularly to help your system run efficiently all year long. In addition to the ones mentioned above, be sure to check for any unusual odors or noises whenever your HVAC unit is in operation. Also, keep an eye out for any inconsistencies in your indoor comfort levels or any noticeable damage to your outdoor unit.
For your HVAC needs, turn to Thomas J. Fannon & Sons. We aim to help homeowners achieve optimal indoor comfort through our HVAC repair, replacement and maintenance services. We also provide fuel oil deliveries. Call us today at (703) 549-5700 or fill out our contact form to schedule an appointment.