Keeping your home's indoor comfort at optimal levels is of extreme importance, and one way to achieve this home maintenance goal is to keep your indoor air quality in check. But how do you know whether your indoor air quality is adequate? In this article, water heater and indoor air quality specialist Thomas J. Fannon & Sons lists the ways you can tell if your home's indoor air quality is lacking.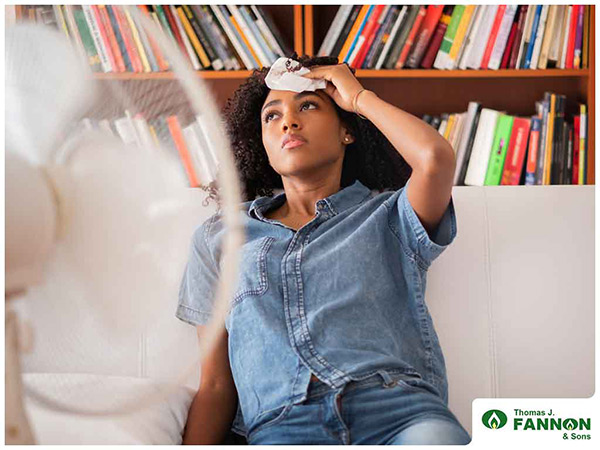 Mind Your Allergies
Due to an increase of allergens in the environment, the changing of the seasons can trigger allergic reactions. However, if your allergies seem to be flaring up left and right, you may be extra sensitive to the contaminants in your home. This is a sign that it might be time to examine your indoor air quality.
Irritants such as pollen, pet dander and dust are more concentrated in enclosed spaces, and as such you should pay close attention to when your allergic reactions take place. If they're more severe when you walk into your home, you most likely have poor indoor air quality. You don't necessarily need an HVAC repair service, but it's best to contact your HVAC contractor to have your indoor air quality checked.
Take Note of Unpleasant Odors
Each household has its own unique scent, whether it's the faint smell of cleaning solutions or a favorite candle or air freshener. However, overpowering and lingering unpleasant odors can indicate issues with your indoor air quality. What you're smelling could be the result of mold or mildew growth, so it's best to have your home checked.
Observe Humidity Levels
Your home needs to have a humidity level of 30-35% to ensure comfort and inhibit bacterial growth. Anything more or less than that can result in an uncomfortable indoor environment.
Good indoor air quality helps make your house feel like home. As one of the most trusted HVAC companies in Northern Virginia, Thomas J. Fannon & Sons aims to help homeowners achieve optimal indoor comfort. We provide a wide range of home comfort services, including fuel oil deliveries and HVAC repairs. Call us today at (703) 549-5700 to schedule an appointment.