Your air conditioner is a vital component when it comes to your comfort. One aspect of HVAC upkeep you shouldn't overlook is your home's landscaping, as an external unit can be affected by the environment in which you place it.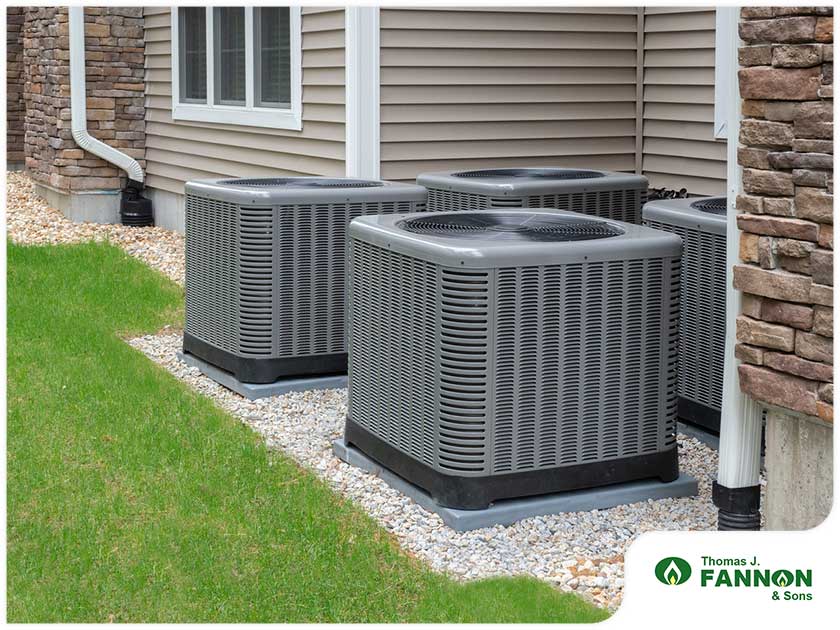 Nowadays, many people get out in their yards to do pruning, planting and landscaping. If your air conditioner isn't adding to your outdoor décor, Thomas J. Fannon & Sons, a full-service AC company, suggests six ways to help your AC blend into your landscaping better.
Don't crowd your AC unit. The area around your unit should be cleared to protect it from obstructions such as plants, trees and yard decorations. In general, three feet of space surrounding your AC and five feet above it should be kept clear in regard to long grass, trees and tall plants.
Proper plant selection. When you want to hide your air conditioner with plants, choose ones that grow vertically rather than spread horizontally. This way, you'll see beautiful green plants and shrubs instead of an air conditioning unit. These types of plants will also provide your air conditioner with some shade, which will help it perform more efficiently when it gets hot.
Place your AC in the shade. Proper shade over your air conditioning unit protects it from direct sunlight and helps keep it cool. This can help improve overall performance as well as indoor air quality, as the unit doesn't have to work as hard to produce cold air.
Use a trellis or stone border. Placing a border around your AC unit can also keep it free of debris. A stone border will allow rainwater to run off and will reduce the chance that mud, yard debris and grass clippings from everyday mowing will block your unit's vents.
No seed pods or fruit. Choose plants that aren't going to drop debris that could blow into the vents and cause a problem. Plus, you don't want to have to constantly be cleaning up to keep the space around the air conditioner clean.
Use containers. Use colorful planters of all sizes to plant in so you can simply move the plants when the air conditioner needs service. Think about planting some tall, ornamental grasses. These are beautiful in elongated containers and do a good job of hiding the unit.
Thomas J. Fannon & Sons is a family-owned HVAC company that's been in business for over 135 years. We provide the widest range of home comfort products and services in Northern Virginia. We install and service air conditioning systems, heat pumps, ductless split systems and gas equipment.
If you want quick, hassle-free HVAC services, give Thomas J. Fannon & Sons a call. Call us at (571) 520-4353 or fill out our contact form to schedule a consultation.